There is Nothing Wrong Having Celebs as Politicians………Bob Manuel Udokwu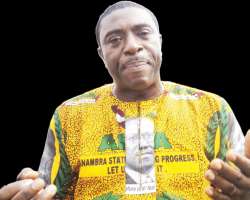 Nollywood actor, Bob Manuel Udokwu, has urged people to stop criticizing celebrities who go into politics.
According to the actor who is currently the special adviser to the Anambra State governor on Nollywood and entertainment, said journalist should stop questioning their capabilities in terms of governing.
In Udokwu words, "People ask that a lot. Why are people raising eyebrow over it? A lot of people from other sectors have also gone into politics.
There shouldn't be an exception. In the USA, a lot of entertainers are into politics. Why are journalists always asking this question? We are often called political actors. I don't see anything wrong in entertainers going into politics. I am proud I put Nigeria on the world map as an actor. There is nothing bad in it if I do that in politics as well," he pointed out.