Movie On Lagos Deportation May Hit Shelves Soon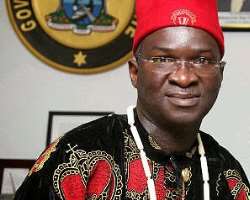 Sijumoto Construction Company has revealed that they are set to take Nigeria and Africa by storm with its unique contemporary architectural design.
Speaking at the unveiling of its first Medici luxury building being developed by the company with a top not finishing and facility management relatively affordable when compared to luxury apartments of its kind, CEO of Sijimoto, Sijibomi Ogundale, explained that it was necessary that Nigerians have a feel of how a modern house should be built putting into consideration the climatic condition of a given environment.
The newly constructed apartment is located at 14B, Milverton Road Off Bourdillon, Alexander Road, Ikoyi, has a 24hrs armed security personnel keeping watch around the clock and equally sitting within nucleus of the neighbourhood are the Nigerian Police Force house and prompting high security details in the area.
Medici Luxury is fully equipped with two units of 200KVA generators and 100KVA inverter system ensuring 24 hours provision of electricity, fitted Italian Kitchen with complimentary double door refrigerator, Oven, dishwasher and microwave oven.
The exquisite luxury apartment also has eight ultra-modern spilt unit air conditioning system per unit, with state of the art gymnasium with 20 medium equipment and centralized CCTV and high-tech video gate and privacy to individual residents and visitors.
Identifying the challenges of collapsed building in the country, Sijibomi explained that government should not be held responsible as they have enacted various laws regarding building structures in Nigeria but some developers just want to cut corners which is why the alert on collapse building keeps occurring.
He added that some developers in the country do not put into consideration having a solid foundation which is why houses don't last long before they collapse.