BK feat. Amo "Hello @lkayida"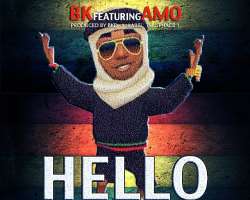 Afrobeatz singer and rapper BK, releases his new single "HELLO @LKAYIDA" featuring Amo, and it comes months after his first single release "Te Quiro".
The long waited for single, produced by BKD is set to premier live on his Youtube channel and radio/TV stations on the 1st of September.
"HELLO @lkayida" has been performed live for the first time in Austria at Face Of Africa-Austria 2014 and the reactions was just fireworks!
Audio: BK ft. Amo - Hello @lkayida
http://www.hulkshare.com/haswely/ee5c360583b41e6234a0f067252b3e25

BK ft. Amo - Hello @lkayida