I Joined Baseline Music To Prove A Point--Ex-EME Star, Skales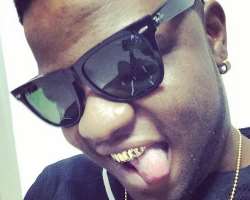 Wave making Nigerian artiste, Raoul John Njieng-Njeng, better known as Skales, is currently giving thanks to God for the new turn around in his life since joining Baseline Music.
The artiste who recently got himself a Ford Edge car, recently disclosed that he has not abandoned his newly established record label but just needed to stay focus while other people manages the outfit for him.
"I have always had plans to float an entertainment company which I eventually established. But let me quickly correct this, I did not dump my record label, I am still the CEO of OHK Entertainment; it is a label that has prospect. It is not dead because Skales has signed to another record label. Some people are on ground managing it for me. I decided to sing for this record label because I want people to know that I was not done with music. A business man will always want to move his business forward. I am in Baseline because they are ready to move my music career forward," he stated.