New Telegraph changes management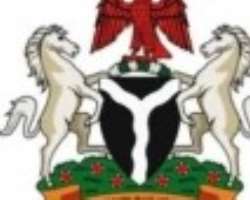 Fed Govt gives deadline on skills centres
The Board of Directors of The Sun Publishing Limited and Daily Telegraph Publishing Company Limited have announced management changes at The New Telegraph.
Mr Eric Osagie is the Managing Director/Editor-in-Chief, while Gabriel Akinadewo and Felix are Deputy Managing Directors. The appointments take effect September 1.
Others include Mallam Suleiman Uba Gaya and Mr. Yemi Ajayi, who are Managing Editor and Editor of The New Telegraph.
Under the strategic restructuring, Mr Osagie, Deputy Managing Director/Deputy Editor-in-Chief of The Sun, is proceeding on sabbatical to The New Telegraph.
A consummate professional, Mr Osagie, is expected to bring to bear on the newspaper his wealth of experience and contacts in the political and corporate worlds.
With a robust journalism career spanning over two decades, Osagie was Features Editor of National Concord in 1998. He was also Saturday Editor of National Interest . He had a stint at ThisDay in 1995.
He was pioneer editor of the Abuja bureau of The Sun in 2002 and became Editor, Northern Operations and later Managing Editor. He served as Special Adviser, Public Affairs and Strategy to Edo State Governor Adams Oshiomhole.
In January 2010, Osagie was appointed to the board of The Sun Publishing Limited and served as Executive Director, Special Services. In December 2013, he was re-designated Executive Director (Publications) supervising editorial, sales and operations and the commercial printing departments of the newspaper company, and subsequently named Deputy Managing Director/Deputy Editor-in-Chief in May 2014. He is a member of the Nigerian Guild of Editors and the Nigerian Union of Journalists (NUJ).