Defamatory Publication against Amodu Shuaibu: Demand for Retraction and Apology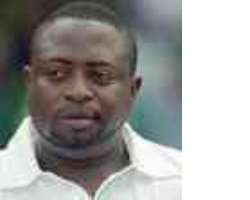 We are solicitors to Mr. Amodu Shuaibu (Coach of the Nigerian Super Eagles of Nigeria) on whose instruction we write. Our client's attention has been drawn to a publication in your Newspaper "Abuja Today" which enjoys wide circulation within
Abuja and its environs published on the 16th of November, 2009. The words complained of by our client in the said publication is the bold headline (accompanied with a bold photograph of our client) titled: "PLEASE SACK THIS MAN NOW!" including the following words which are at the body of the story:
"This is why we feel that the current coach of the Super Eagles Shuaibu Amodu is not good enough for Nigeria and must be sacked immediately because we doubt whether he would do the honorable thing by resigning.
Shuaibu Amodu is definitely not the right man for the Super Eagles job. Only God knows why he was picked in the first place as there is no justification in the first place for his selection, if one looks critically at his credentials and antecedents.
The man was given the kindest of draws in the first and second qualifying rounds of the World Cup and somehow still contrived to mess up qualification from an initially very straight forward looking qualifying campaign.
With due respect to the Tunisians and other teams in our group, their players are not in the same league with our players. Amodu was given a decent bunch of players and his archaic tactics and very defensive approach made them look so ordinary.
Amodu does not deserve to be coach of the Eagles. The team and players are bigger than him and it is time to sack him and look elsewhere for another coach. To keep him will definitely lead us to even bigger disgrace at the World Cup and we cannot afford it.
The Nations Cup in Angola presents another opportunity for the country to start building a team for the World Cup, those responsible for our football must tell themselves the truth, concede that they have made a big mistake in employing Amodu in the first place and choose another capable replacement, we must not let Amodu embarrass us at the Nations Cup and the World Cup before we act".
In the mind of reasonable members of the society, the above words were meant and understood to mean that:
1. That our client is not a honorable person.
2. That our client has no pedigree at all in his profession as a coach.
3. That our client was involved in a corrupt process leading to his appointment as coach of the super eagles.
4. That our client is not fit for his position as the players are bigger than him.
5. That our client deliberately planned to concede Nigerian's ticket to the World Cup.
The said words were published deliberately, maliciously, and willfully with the intent to cause damage to the character, profession, reputation and career of our client.
The said published words in their ordinary meaning, has lowered our client's esteem before right-thinking members of the society generally. It has also exposed our client to hatred, contempt and ridicule as other persons including, his friends, family members, fans, players, colleagues, employer and other football clubs have shuned and avoided him. The publication has also discredited our client's office and profession. As a result, our client's image, reputation, profession and career have been seriously damaged and he has suffered serious psychological trauma and discomfort.
Further more, the words complained of has injured our client's reputation in the minds of average right-thinking people and he has also been disparaged in the eyes of every reasonable person.
In consequence therefore, our client demands for an immediate retraction and public apology to be published in the same manner the defamatory publication was made within 3 days of your receipt of this letter.
TAKE NOTICE that if you fail, refuse and/or neglect to heed to our demands within the above stipulated period, we shall not hesitate to approach the court to seek redress for and on behalf of our client wherein we shall be claiming retraction, public apology and damages in addition.
Thank you.
Yours sincerely,
For: Festus Keyamo Chambers

OGHENOVO O. OTEMU, ESQ ALEXANDER OKETA, ESQ.
Counsel Counsel
|
Article source