Omoni Oboli Blasts Critics Over Directing Job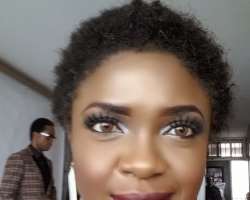 Recently, some people questioned the credentials and ability of actress Omoni Oboli, to direct a movie after she produced and directed her first movie 'Being Mrs Elliott'.
The actress and mother of three have responded to the critics and in her response she said she was trained for it and she has all the qualifications she needs to be able to do a great job like she did.
"I have the needed education, experience and on the job training. I did not jump into the ocean without a life jacket. I had a life jacket, rescue team and a well-equipped first aid box, which stands for my training at New York Film Academy. I can proudly say that producing 'Being Mrs Elliott' is a step in the right direction."
The Movie which opened the Nollywood Week Film Festival in Paris two months ago and got 11 nominations at the Nollywood and African Film Critics' Awards (NAFCA) in California, USA is well scripted and some of her colleagues have commended her job, saying she did very well.