MINJIN CLEARS AIR ON ROMANCE WITH DORIS SIMEON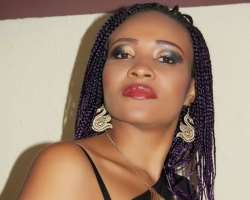 Kennis music artiste,Minjin Lawanson better known as Minjin, has disclose that his music 'Coupe Decale' was not particularly written out but was done out of good beats.
According to the artiste, sometimes you don't write songs, they just come out just like that once you listen to the sounds of good beats.
The artiste further debunked rumours which made the rounds that he was having an affair with Nollywood actress, Doris Simeon.
The Kennis Music Record label artistes explained that he met Doris Simeon at a movie set and they just became good friends and hang out together but was shocked to hear speculations that were having an affair.
'Doris Simeon is my close friend and we are still close friends. There is nothing going on between both of us except friendship.'