I Want To Develop Imo By Winning Miss Imo—2014 Miss Tourism Contestant, Rosemary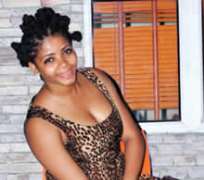 Miss Amity 2014, Rosemary Nwokiri, has revealed that she contesting in Miss Tourism 2014, and winning an award as Miss Amity, was a stepping stone for her towards making an impact in the society.
According to her, she was eying the crown of Miss Imo State 2015 beauty pageant, which she feels will go a long way in making her contribute to the development of the state.
She noted that beauty pageants are not all about winning and granting interviews to media, but rendering selfless service towards growth of a particular project which in turn will add value to lives.
'I will contest Miss Imo State 2015 beauty pageant. I have a lot of things to get done where I came from. I do not believe beauty pageants should just be winning a contest and going to media houses for interviews. You have to show what you went for and make an impact. It is not about the organisation putting the best clothes on you and giving you a good car. There are lives waiting to be touched,' she stated.
Rosemary who is currently studying mass communication at Flying Dove Polytechnic, Lagos, added that though she is a business oriented lady, but would like to practice journalism after leaving school.