APC threatens to sue Fani-Kayode over comments on Boko Haram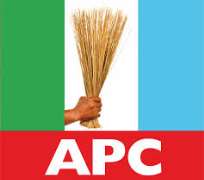 Call it relationship gone awry! The All Progressives Congress (APC) has threatened legal
action against Mr. Femi Fani-Kayode, who was until recently was one of its shining lights.
The party is riled by Fani-Kayode's comment alleging that the APC, through its National Publicity Secretary Lai Mohammed, condemned the Federal Government for proscribing the terror group Boko Haram.
The party wants him to retract the statement or face a legal action.
Mohammed, in a statement in Lagos on Monday, said at no time didthe party issue a statement condemning the proscription of Boko Haram,
He challenged Fani-Kayode to produce such a statement made by APC.
The APC spokesman said, "I have caused my attorneys to formally write both Fani-Kayode and Channel television, where he made his allegation, to retract the statement and apologize, failing which I will sue for defamation of character."
"Our position on Boko Haram has been well articulated for anyone who cares to know, but at no time did we condemn the government for proscribing it. When the state of emergency was declared on three northern states, we criticized it and we stand by that. But we did not condemn the proscription of Boko Haram. We are not Boko Haram sympathizers and we cannot be under any circumstance," APC said.
The party also condemned Mr. Fani-Kayode's description of Boko Haram as the armed wing of the APC, saying the statement is most irresponsible, uncharitable and without basis.
"Equally irresponsible and condemnable is Mr. Fani-Kayode's deliberate distortion of statements made in the past by Gen. Muhammadu Buhari to mean that he or his party is a sympathizer of Boko Haram," the party said.
It said Mr. Fani-Kayode's latter day castigation of opposition politicians, after he returned to his vomit and repudiated all the damaging statements he made publicly in the past about the PDP and the Jonathan Administration, is not based on any altruistic considerations.
"It is common knowledge that Mr. Fani-Kayode has been charged by the Federal Government with money laundering. The trial is almost ending, and he knows he faces a certain jail term if convicted.
"It is therefore not impossible that Mr. Fani-Kayode may be seeking to ingratiate himself to the FG by using various media platforms to destroy the APC through accusing its leaders of being Boko Haram sponsors or that the party is bent on fielding a Muslim/Muslim ticket in next year's presidential elections.
"Unfortunately, in his eagerness to please the FG and cut a deal to avoid going to jail, he has resorted to pathological lies aimed at calling the dog a bad name in order to hang it. Whatever evidence he has to prove that our party is a sponsor of Boko Haram, he should be prepared to tender such in court."