Nigeria to host Fashion Industry Summit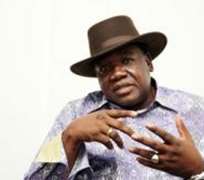 The Federal Executive Council was on Wednesday briefed by the Minister of Culture and Tourism, Edem Duke, on Nigeria's hosting next month of the Fashion Industry Summit, a project of the World Fashion Organisation, which gave the country the hosting right.
Duke disclosed to State House Correspondents that a fallout of the summit will be the eventual setting up of a Fashion University in Nigeria, expected to graduate about 1000 students annually. Duke told reporters that another fall out of the fashion summit will be the establishment of the garment industry expected to employ about 1,800 on completion.

He said out of the African  five countries ‎that bidded to host the event Nigeria won because it was considered to be the fashion capital on the continent.

Duke said ‎the Fashion Summit schedule forJuly 2-5th has been endorsed by the African Union and has been identified as one that will host first fashion university on the continent and the establishment of garment industry, adding "‎the institution will certificate these designers that are making impact all over the world.

"It will graduate 1,000 ‎students annually while the garment industry will employ 1,800.

"This informal sector will help stimulate the textile industry which has been moribund which before now was major employers of labour.

"Twenty five countries have confirmed participation, 30 fashion journalists from 17 countries are coming while the judges are from Canada, Italy and South Africa.

"A thousand delegates are expected at the Fashion Summit", he said.