Boko Haram has worsened Northeast backwardness in education, Says UNICEF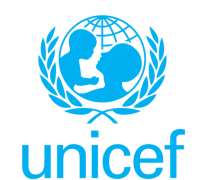 The United Nations International Children Education Fund (UNICEF)  Monday raised an alarm that the Northeastern region of Nigeria which has always remained educationally backward may be further drawn back  by the recent Boko Haram siege  on the region.
UNICEF said recent indications show that the region which has been on top of the nation's out of school table, had further moved  down the holes and needs  immediate intervention to get back on track.
Addressing the media at this Year's Day of the African Child with theme: "A child friendly, quality, free and compulsory education for all children in Africa," in Bauchi, the organisation's Planning Monitoring and Evaluation Specialist, Dr. Danjuma Almustafa who stood in for Dr. Abdulai Kaikai, the Chief of Field Office, UNICEF Bauchi, said statistics  showed that Nigeria has 10.5 million children out of school - the highest number in the world.
He lamented that almost one of three primary age children was out of school, and roughly one of four junior secondary age children was out of school.
He further decried that nearly 6.3 million, or 60 per cent, of the 10.5 million Nigerian children out of school children live in the northern part of the country.
He said: "Even when enrolled, hundreds of children - especially girls - are not showing up for class. Although girls' primary school attendance has generally been improving, this has not been the case for girls from the poorest households."