Oando extends $450m facility to August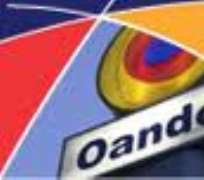 Oando Energy Resources Inc has extended the availability period of the $450 million senior secured facility agreement arranged by a group of international banks including Standard Chartered Bank (acting as Facility Agent and Security Agent), BNP Paribas and Standard Bank of South Africa Limited to August 31, 2014, the oil firm announced on Friday.
The RBL is a 5.5 year facility which amortises quarterly with an annual interest rate of LIBOR plus 8.5%. Proceeds from the RBL are intended to be used to fund a portion of the purchase price for the ConocoPhillips Acquisition.
According to a statement from the NSE, all terms and conditions under the initial executed binding documentation remain unchanged.
The company also increased its deposit with ConocoPhilips by $25 million on May 30, 2014, pursuant to the terms of its executed amendment agreement with ConocoPhilips dated April 30, 2014 as disclosed on April 30, 2014. OER has in total paid a $550 million deposit to ConocoPhilips for this acquisition to date.