Gospel Artiste, Buchi Fights Social Vice With 'Cease Fire'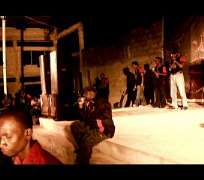 In a bid to give back to the society, gospel music artiste, Buchi, is gearing up to launch his 'CEASE FIRE' campaign which is aimed at sensitizing the youths on the need to be trustworthy citizens of the country.
According to Buchi, the 'CEASE FIRE,' project is a project which was born out of my past way of life and as such, felt it was necessary to contribute to the sensitization of youths against any form of social vices.
In his words, 'Violence does not begin with the explosion of a car bomb ot the unfortunate success of a suicide bomber; it begins with the neglect of that child on the street with nobody to guide him who may become a suicide bomber or a guerrilla fighter tomorrow.'
The striking thing about this project is that it employs a combination of music and literature in its mobilization of youths against violence, Buchi noted.
In addition to these core tools, the campaign also employs talk sessions in the forms of lectures, workshops and focused group discussions targeted at youths and youth managers in its bid to deal with the subject at both intellectual and emotional levels.
While operation Ceasefire! Seeks to end violence in the schools by reaching out to cult members and violence-inclined youths, the project goes further to seek to help victims of violence whether they be victims of cult violence, religious violence, ethnic violence or any kind of violence.