STRENGTHENING EGYPT'S DEMOCRATIC INSTITUTIONS ESSENTIAL TO NATION'S LONG-TERM SECURITY, SECRETARY-GENERAL SAYS AFTER RELEASE OF ELECTION RESULTS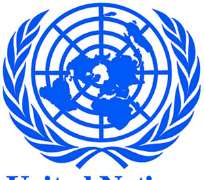 NEW YORK, June 4, 2014/African Press Organization (APO)/ -- The following statement was issued today by the Spokesman for UN Secretary-General Ban Ki-moon:
The Secretary-General takes note of the official release of the results by the Presidential Elections Commission of the 26 to 28 May election. He trusts that the President-elect will do everything possible to support the Egyptian people's aspirations for a stable, democratic, and prosperous Egypt.
The Secretary-General notes that democracy is inextricably linked with the three pillars of the United Nations — peace and security, development and human rights — and urges Egyptian authorities to strengthen democratic institutions and practices. He believes doing so is essential for fostering long-term security and stability, by allowing for peaceful political dialogue and contestation, as well as creating a conducive environment for good governance, development and promoting and protecting human rights.
The Secretary-General reaffirms the commitment of the United Nations to remain fully engaged in supporting Egypt.