Endless APC Membership Registration Exercise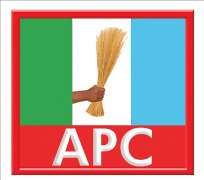 The Rivers State chapter of the Peoples Democratic Party, PDP, expresses grave concern over what it considered an endless membership registration exercise by the All Progressives Congress, APC, in the State.
The PDP says the APC's protracted membership registration, which has entered its fifth phase, exposes the inefficiency and unpopularity of leaders of the Party and handlers of the Exercise, which shamefully resulted in its failure in the State.
The PDP also reminds the APC leadership to be conscious of the fact and reality that Rivers people have spoken by demonstrating their non acceptance, apathy and lack of cooperation with the exercise, leading to the continued extension of the execution of the exercise in the State.
The PDP particularly identifies the fact that some members of the APC, including the factional chairman, Mr Ibiamu Davies Ikanya and Mr. Eze Chukwuemeka Eze, who ought to have given the Party a good name and domestic goodwill, are not grassroots politicians and therefore failed to enhance the success of the APC membership registration in the communities and the State in general.
Particularly, the PDP points out that Mr Eze Chukwuemeka Eze, from the most hinterland of Ebonyi State is not a registered voter in Rivers State neither does he have any electoral value in the State.
While commending the good people of Rivers State for shunning the series (Phases 1- 5) of the APC's membership registration in the State, PDP also advises leaders of the Party to, rather than continue to waste the State's funds on fruitless ventures, appropriate the huge resources available to it for meaningful development and empowerment schemes in order to ameliorate the discernible sufferings of the people in the State under the current Gov Rotimi Amaechi-led government.
Signed:


Jerry Needam
Special Adviser on Media to
State PDP Chairman, Bro. Felix Obuah
Friday, May 23, 2014