Why I Want To Be Akwa Ibom Governor—Esuh Tells It All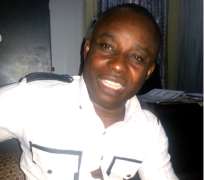 Renowned Scholar and gubernatorial hopeful in Akwa Ibom State, Dr. Peter Esuh says he is on a divine mission to reposition the state to withstand contemporary challenges.
Esuh, a Marketing Communications expert, who stated this during an exclusive interview with our Correspondent in his office in Uyo said he will create a model state that will challenge all other states of the federation and beyond in several aspects.
He explained that he is on a mission to create an egalitarian society where ethnicity shall not be recognized.
'We can create a model. People think that things are not possible in Nigeria. I believe it is possible, like demystifying government. We need to go back to those foundations and for those of us who think that by the grace of God, we have the wherewithal to do so, we should. I am an instrument in the hands of God to create a model state that will be envisaged as a dynamic enterprise in this country, that will cause other states to sit up, it is possible.'
Stressing on his vision for the state, the University don says, 'I am seeing an egalitarian society where ethnicity will be a thing of the past; where the children from all the ethnic blocs will now identify themselves as being members and children of Akwa Abasi Ibom State, where there will be food on the table. We shall have a convergent state in South/South Nigeria, where Nigerians will not only converge in Lagos and Abuja, but also here. I have a vision of an egalitarian society; that all Nigerians should have a home they can call their own; by converging here, by doing what Joseph did in Egypt, so that when the time of dryness comes, people will see where to go and survive, which is Akwa Abasi Ibom State.'
On education, Esuh commended the governor Godswill Akpabio-led administration for introducing free and compulsory education in the state and pledged to review its dynamics, with the view to making it function better.
'Every government has its own ideology. Obong Godswill Akpabio came with free and compulsory education. When I come onboard as governor, I will look at the contents of that free and compulsory education and see the dynamics of it and may be, improve on existing conditions, like the content, quality of content, accessibility issues, craftsmanship issues, because I have my own ideology of education. It will remain free and compulsory, but the dynamics will change in such a way that the Akwa Ibom people and Nigerians who are in this state will be better.'
On information Communication Technology, Esuh said, he has a blueprint that will make every Akwa Ibom child of school age ICT compliant.
He also promised to implement a robust and technology-driven agricultural Programme that will make the state the food basket of the federation.
'From the 29th of May, 2015, Akwa Ibom people will be able to feed themselves and other Nigerians. That is the assurance I can give you. Our blueprint has taken care of agriculture in all its facets-mechanization, land procurement, seedlings, job creation, processing, etc. All we need to do is to rediscover agriculture in the modern sense of it. I have my ideology for a new Akwa Ibom State. A time shall come when one will be posted from one part of the state to another and all the person needs to move with is his/her bag, as every other thing will be in place.'
On security, he argued that social and food security are more relevant in the Nigerian society than armed security and pledged to guarantee them.
'When we talk about security, we should be concerned more with food security, job security, social security and gerontology. My plan has never been experienced in this country. Security goes beyond having armed men on the streets. We shall create a society in which guns will be useless, but the skills will be useful.'