Fair Mike and the price of stardom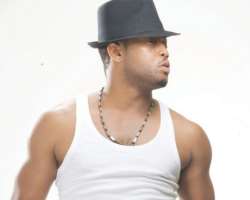 Nollywood actor, Mike Ezurounye is a private person. At his insistence, this interview is conducted in his car. As we make our way from Anthony to Surulere, he is spotted by fans that recognise him instantly, causing him to light up in a shy grin. "That's the price we have to pay for being in the limelight. I have lost my privacy," he says. Over the next 90 minutes, no question is out of bounds, save for his age. "I am old enough to do what adults do," he says laughing. He is fresh off the set of a movie in Abuja where he played a pastor torn between the lust for the flesh and his spiritual duties.
As he speaks, the suave actor occasionally stares out the window to wave to yet another set of fans. Other times he tries to avoid them. Celebrity obviously has its pain. In his navy blue corduroy blazers atop pair of black pants Ezurounye is quite dapper. I ask how he handles female fans. "Maturely," he quips. The actor also talks about onset romance. "It's a job. A lot of people think that when we kiss on set it is real, what you see is the movie. Trust me, there are so many people behind that camera... So, nothing can happen".
Born and raised in Lagos to disciplinarian parents, the boyish looking actor was exposed to the klieg lights from a tender age. "I was really an NTA kid. I had a headmistress, Mrs Njideaka, who was involved with NTA, so I was always going to the NTA to do variety show, debates such as Kiddies Junction', 'Kiddies Debate' and lots of other stuff."
Nollywood Calling
Although he wanted to become a lawyer, he ended up studying accountancy. Upon graduation, he worked in a bank and later a shipping firm. The company relocated to Tanzania when the MD's best friend became president of that country. Ezurounye's first acting opportunity appeared around this time, while he was torn between moving to Tanzania and quitting the firm. By chance he met Ruke Amata, who would become his mentor. "I got my first movie role from Ruke Amata's recommendation but it never saw the light of day-it was a series by Zeb Ejiro titled Ultimate Heroes."
While at school, he was nicknamed 'Fair Mike the Recorder' because of his ability to imitate colleagues and seniors. "That nickname is one thing I have going for me which in turn has helped me switch characters. I was always joking with it but I took my education serious, so it was not considered a weakness by my parents." This trait was all he needed to land his first big role.
"I was on my way to drop a friend of mine, Songito when I stopped over at a filling station at Maryland. While mimicking my uncle to my cousin over the phone I was speaking phonetics, I didn't know that there was a director -Dickson Ireogbu - behind me who liked the way I spoke and had a character such as mine in mind. He asked me if I ever considered acting and that was where it started." Ireogbu featured him as a lead actor in 'Broken Marriage'. He acted alongside established acts like Pete Edochie (who reminded him of his late father_ and Chioma Chukwuka-Apkotha.
However, not until he starred in Critical Decision, where he played a physically-challenged character alongside A-listers like Richard Mofe-Damijo, Genevieve Nnaji and Ngozi Ezeonu, did he achieve mainstream acclaim. Things changed dramatically for him afterwards, and he found himself on the path of six digit artist fee. He was soon being touted as a replacement for Ramsey Noah; and quickly consolidated his big break with appearances in movies like Emotional Blackmail, Bless Me and Kill the bride.
No easy walk to fame
The road to the top didn't come without challenges, which he however says failed to deter him. "There was this one time I was on set and one of the known stars came and said 'hey come here, go call me that guy'. I knew I was older than that person and she was talking to me because she said it to my hearing and was pointing at me. All I did was tell the guy seated beside me to go tell her to come to me if she wanted to talk to me because I thought that was rude. I do not do that to upcoming actors... Whenever I have upcomers on set I talk with them and make them comfortable. I am one person who has a lot of self esteem."
Worst movie role
In a little over five years in Nollywood, Ezurounye has featured in no less than 100 movies - but has endured his fair share of bad press. He believes it comes with the job. "I tell myself that if you are not important, no one will talk about you. When it is good I am happy; when it is bad, I say I wish they could understand me. Professionally, we always say that every form of publicity, either good or bad, is publicity since in some way it does extend your clientele."
He says that the worst thing ever written about him was: "that I had an affair with someone who I knew for sure I had only seen three times in my life. It was so sad that someone could just cook up something like that. It just shows that some people want to get you up inside. They will be like, how come this guy is just having neat run? So, they just want to taint you your image a little bit."
And his most embarrassing moment? "When a couple of Aruba students on tour in a UK mall rushed at me and tore my shirt. I was surprised because obviously they were not Nigerians but I still took it in good stride." Driven by the urge to excel, he confesses to watching all his movies by himself because "I watch to criticise... I take up a lot of challenging scripts because I feel I am a lot more challenged when I take up roles which are different from the everyday Mike." His dream role is "to play an old man from start to finish." Unlike many of his colleagues, music is not on the cards.
Life is good
Despite the meltdown of the past year, Ezurounye insists business has been good. In 2009, he was made a Globacom ambassador and the face of Malt Guinness. "I feel great. It shows that the corporate world is watching and appreciate my craft which is why I try to make it as natural as possible. I have to do a whole lot more because it comes with a new sense of responsibility."
Already he's looking at the future. "I want to be a proper brand for Nollywood, a very big vehicle which has in some way rebranded Nigeria - definitely Nigeria's best export to the outside world. [I also want] to be a positive spokesperson for young [people]."
The ride comes to an end, and it is time to say goodbye. As I step out of the car, his last words come as advice. "Be a good girl," he says, smiling mischievously. As he drives off, some people recognise him. His words come back to mind; this is merely the price to be paid for stardom
Story by nollywoodgists.com