Genevieve Nnaji Hammers On Forgiveness In Marriage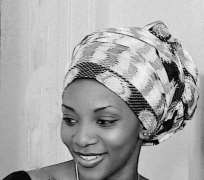 Most women have in minds what their dream husbands would be like and what their criteria of settling a husband is, many say they want a God fearing husband, some say rich and caring, but for Nollywood Actress and mother of one, Genevieve Nnaji marriage is a different ball game than the way many people view it, she is yet to get married and explains what her criteria are for choosing her right partner:
According to her, it's every woman's dream to get married. We can't lie to ourselves. she said she doesn't want to get married but overtime she have had opportunities to get married but realized getting married is not actually the problem. The problem is finding someone you are compatible with because she is a born Catholic and raised in the catholic faith, she doesn't believe in divorce.
The actress says If she eventually gets married, she would really want to stay married and staying married is not an easy thing. It means you are completely in tune with your partner. she says before she choose a partner she has to ask herself if it is the kind of person she would be willing to forgive no matter what when the time comes. If the answer is no, then that person is wrong for her.
However she acclaimed that If you actually cheat on her the first time, he can find it in my heart to forgive you. If you can answer that question honestly and truthfully to yourself then you'll know if that person is your partner or not. So compatibility is the word aside from the physical attributes that have to go with it.