Wike: PDP Cautions APC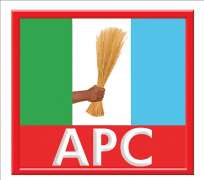 The Rivers State chapter of the Peoples Democratic Party, PDP has accused the All Progressives Congress, APC of prying into its internal and private affairs of the leader and Supervising Minister of Education, Barr Nyesome Wike.
The State chairman of PDP, Prince Felix Obuah, through a statement signed by his Special Adviser on Media, Jerry Needam was reacting to criticism by the APC over the private visits of the Supervising Minister of Education, and leader of the PDP in the State, Chief Barr Nyesom Wike.
Reiterating its approval of the Minister's private visits, the State PDP said his private visits to notable leaders in the State are geared towards building a stronger, virile, progressive and united party.
The PDP notes that violation of one's privacy has always been the handiwork of idlers which the APC politicians symbolize, advising that rather than pokenosing into its private matters, the APC should do well by looking inwards and devising ways to save its sinking boat and battered image arising from its failed congresses.
One way of doing this, the PDP noted, is to learn from its serious mindedness, not giving a wink about them (APC) and its leader, Chibuike Rotimi Amaechi, his antics and hobnob with even his so called prophets and other marabous etc.
While appealing to the Rivers people not to give in to the APC's rabble, the PDP also encouraged its leader, Chief Barr Nyesom Wike not to be deterred by the APC's reproach.
Signed:

Jerry Needam
Special Adviser on Media to
State PDP Chairman, Bro. Felix Obuah
Monday, May 12, 2014