AASU Calls On Africans To Get Up And Stand Up For The Avoidance Of An Other Genocide In Central African Republic (CAR)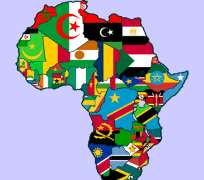 There is a general consensus that, if care is not taken, Central African Republic (CAR) could see the repeat of Rwanda genocide of 1994. Since violence erupted in December 2013, the country is plunged in a "state of anarchy" beyond the control of the current foreign troops composed of two thousand French peacekeepers and six thousand African Union force.
There is continuing perpetuation of crimes, atrocities, ethnic cleansing and the rival Christian (anti-balaka) and Muslim (Seleka) militias are stoking violence throughout the country. The anti-balaka and Seleka puppet militias- composed of disgruntled, jobless and ignorant mainly young people- must be stopped and eliminated. Their godfathers should be brought to book and punished accordingly. These militias are, however, born out of frustrations due to the attitudes of corrupt leaders, bad governance, joblessness and marginalization.
In the face such situation the International Community must uphold its pledges to provide security and resources to ease the crisis and prevent any further disaster happening as well as the country splitting along religious lines. Twelve thousand strong UN peacekeeping forces are expected, in September, to take over authority from African Union troops in an attempt to restore order in the country. But this long period before the deployment of these forces is generating fears of a security vacuum, as current efforts are geared toward controlling inter-communal violence that has killed more than 2,000 people since December.
In this situation, what is to be done? Do we, Africans, have to fold our hands and wait patiently the International Community with its heavy bureaucratic systems and other intrigues to come and "resolve" this crisis while the lives of millions of central African citizens are in danger? Or do we have to do some little brainstorming in order to identify any step we can take as people to contribute in alleviating the sufferings of our people in CAR?
AASU believes that the time to rely solely on the charity of the International Community must belong to the past. Africans must start pulling the bull by its horns while expecting others to extend their supports. It is against this necessary paradigm shift that we are proposing to the African Union to initiate a Campaign dubbed "one African, one us dollar" to support our brothers in distress situations like currently in CAR.
This initiative, if well planned, executed and devoid of the usual dishonesty for personal gain, lackadaisical attitudes, cronyism etc. but rather undertaken with selflessness, commitment, honesty etc., will no doubt contribute immensely in the resolution of crises like in CAR.
While commending the International Community for all its efforts to bring back normalcy to CAR; AASU urges all those concerned and involved in finding lasting solutions to the crisis particularly the UN Security Council to expedite actions necessary to avoid any further hardship on the people of CAR.
AASU calls on the African Union to begin to practically involve the citizenry in the resolution of all the doldrums facing the continent at least by mass dissemination of information among the ordinary Africans; we condemn unreservedly the brutal and senseless actions of the militias.
AASU entreats all Africans particularly the youth to rekindle the natural African spirit of solidarity and voluntarism in order to get up and stand up beside the people of CAR in this trying moment.
Long live international solidarity!
AWAAH FRED
(Secretary General)
[email protected]/00233(0)243101626