Nollywwood Actor Saka, Gets New Endorsement After Fire Incident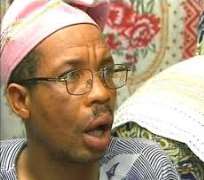 Things may actually beginning to take new shape in the live of Nollywood actor, Hafeez Oyetoro popularly known as saka as hair care product, Soul Mate, launched a new campaign with the actor as its lead act.
The actor who recently lost some of his fortune to a fire incident which gut his office earlier this year, was so delighted about the new deal.
"I am happy about the new deal. I am eternally grateful to God for his mercies and the good tidings he has brought to me this year," the actor said.
Runway superstars Ure Scott Kalu and Ifeoma Ume Okeke join him as faces of the new brand of body cream.