Borno APC Crisis Deepens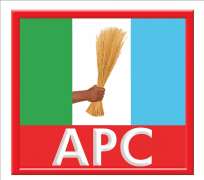 The crisis which has been rocking the All Progressive Congress (APC) in Borno State over the election of ward , local government and state Executives has deepened with some stakeholders threatening to decamp to another party if their demands for justice is not met.
Investigations conducted by our man in Maiduguri reveal that ward congress were not held in many local councils under the guise that a consensus has been reached, however when the list of the supposed party leaders were announced most of the party faithfuls expressed disagreement and immediately protested.
Councils of Askira/Uba , Nganzai, Kukawa, Konduga. Kala-Balge, Biu and Mobbar are yet to agree with the list submitted to the party leader and had submitted alternative names for approval.
Speaking to our man in Maiduguri a senior party official told TheNigerianVoice that if the people's choice are not accepted by the party leaders , there will be massive defection to the opposition.
The local government congress of APC in Borno never hekd but already preparations are in top gear for the State Congress which is hoped to be conducted by consensus, a modality ehich is not going down well with party members.
APC in Borno is sharply divided between those loyal to the incumbent governor and those loyal to his predecessor with a splinter group not decided on where to belong.
The political situation in Borno especially within the governing APC is very dicey while the ooposition People's Democratic Party (PDP) is growing stronger by the day.