Born Again Gospel Artiste Maheeda Rebrands Music Video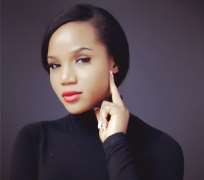 Caroline Sam, better known to Nigerians as Maheeda, is a gospel singer. She grew up as an orphan, she has never met her father and lost her mother at a young age.
Maheeda has released the explicit version of her Lasgidi Chick' music video, directed by Frizzle n Bizzy Films.
The video is not entirely new, the original was released last month, but I guess she wanted to put out the more ex-rated version.
It will be recalled in an interview she gave a newspaper, Maheeda spoke of her struggles to quit prostitution and turning to God for help.
This is what she said then: "Even after getting married, I still have this urge of going out to meet a man. But I felt it should not be so. I'm trying to let people know there is a spirit behind prostitution, if not, why after getting married, I have everything, I live in Lekki, I'm driving a very big car and my husband gives me whatever I want, so why would I still feel like going into prostitution? There is a spirit behind it. I continued prostitution even after getting married. The only thing that changed me was being born again and being delivered."