Celebrity Birthday: Julius Agwu Adds Another Year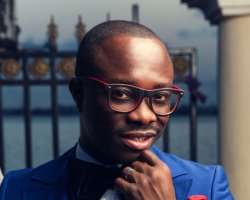 Seasoned comedian, Julius Agwu has added another year today, Monday, 7th of April, 2013. The Rivers State-born comedian, who just welcomed a baby last year, has another reason to celebrate.
He has been receiving several congratulating messages from his friends and family, including ace comedian, Ali Baba.