An Evening With CJ Mama Berths In Umuahia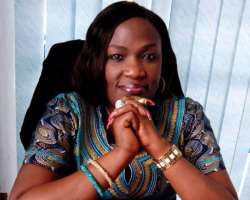 Ever since making her resignation known to the Umuahia based radio station, Family Love FM, On Air Personality, Crystal Jane Cosmas otherwise known as CJ Mama has initiated another platform so to be in contact with her fans.
Known as 'an evening with CJ Mama,' it could be gathered that this event which holds every last Friday of the month is currently serenading the Southeast region with great buzz, especially in Umuahia, the host city.
Interestingly, the head honcho has yet not disclosed on if the event will be touring the States based on subsequent venues, but those who graced the last month's concert at La 'Tino's Center in Umuahia made confirmation to quality entertainment that got reeled out.
However, CJ Mama earlier promised to set the event rolling on publicly domain next time, as she said it was designed to appreciate her fans who followed her all through the radio days at Family Love FM.
CJ Mama