Charly Boy Rebrands With New Look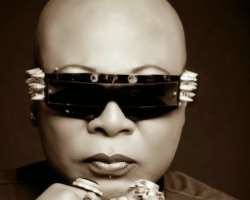 Popular Nigerian musician, Charles Oputa, otherwise known as Charly Boy, who is also an inspirational writer, has always been known for being a man who doesn't care about what anyone says about him.
For a long time, the husband and father had kept dreadlocks, but he recently changed his look. From the latest picture of him, the 'Area Fada' now has a bald head. He has also retained his younger look and with fixed eyelashes.