Nollywood Producer Talks Soft On Actors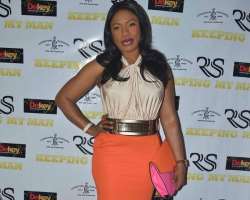 Nollywood prolific producer Vivian Ejike, has expressed her delight for actors who are gradually turning producers in the movie industry.
According to her, creative people are very optimistic and many don't feel okay being told how to act another person's script.
"It makes people eager in the sense that they want to do their own thing about it whether in writing or acting."
The once banker who left the lucrative hustle and bustle of banking for acting just because of sheer interest and of course after she consulted her mother who is her very influential confidant, added that apart from being a producer, one must have the financial capability in order to withstand the taste of time.
"I made my first film in 1996 and to be honest, I've been there, but good things come to those who wait. I didn't make my money on the first movie I made, though I made it for somebody. I was cheated despite putting all my effort. Then later, I left for banking and later returned to producing. I made a film with a friend but we lost our money," she added.
Click the link below to go to...
Ten Great Things About Dating Older Women
THE CAKE OF SHAME FOR SWEDISH MINISTER OF CULTURE
Whenever I refuse him my salary, he says I don't love him
Peter Of P-Square Steps Out With Son, Cameron
SHOCKER: Man Assaults Wife With Hot Pressing Iron ( A MUST-READ )