D'Banj Turns 'Advert Manager' For Genevieve Nnaji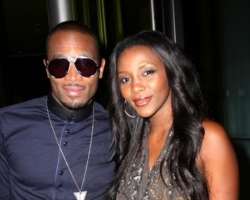 CEO, Koko Holdings and music superstar, D'Banj, appears to have become an 'advertiser' for Nollywood star actress, Genevieve Nnaji as he went on Instagram publicizing the imminent release of the 'star' movie, 'Half Of A Yellow Sun'.
The movie which has commanded rave reviews from within and outside the continent is slated to be released in April. It featured the screen diva in it.
"I don't mean to #BotherYoubut the movie "Half of a Yellow Sun" Is out in APRIL 2014."
In recent years, D'Banj and Genevieve have been entangled in alleged hot romance, leading many to believe that marriage is in the offing. The amour reportedly came to an end last year.
However, both celebrities still grace events together, these days, locked in each other's arm.