Clarion Chukwura Blasts AGN Over Viisit To Presidency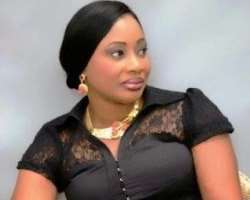 Nollywood diva, Clarion Chukwura speaking in an interview on Wednesday, described the recent visit to the President Goodluck Jonathan, by President of the Actors Guild of Nigeria (AGN), Ibinabo fiberesima, as uncalled for.
According to Chukwura, AGN is the guild that represents the English movie industry actors and not Association of Nigerian Theartre Arts Practitioners ANTAP, or Kannywood.
"Ibinabo's request for a secretariat or an office in Abuja is out rightly out of her office. That means that she does not know what her office is," the mother of Clarence Peters said in the interview.
The Nollywood actress advised that instead of stressing themselves, 'they should sit on a round table to agree on a conference that will unify this association into one body rather than this fragmentation.'
'AGN, should concentrate on the welfare of the actors rather than unnecessary issues,' she added.
Meanwhile, effort by Nollywoodgists.com to speak with Ibinabo on this matter was unsuccessful as her phone number was not going through when we tried calling her. However, an officer of the Guild, who begged anonymity because he was not authorised to speak to us, claimed Clarion is not a card carrying member of AGN.
The source further alleged that Clarion is bitter because Ibinabo did not invite her for the visit to President Goodluck Jonathan some weeks ago. 'If she was on the delegate to Aso Rock, would she have said what she is saying? Clarion is even not a card carrying member of AGN. Let her go and sit down and stop making noise about,' the source said.