BBA's Elikem, Pokello Discredit Breakup Rumour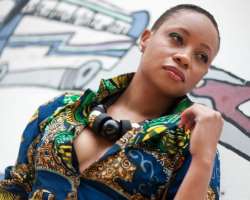 It is no news that Big Brother Africa 'The Chase' lovebirds, Elikem Kumordzi, and Pokello Nare, have kept their relationship going even after the game show.
Recently, Germany-based Ghanaian fashion designer, Theresa Onnen claimed that she is carrying Elikem's unborn baby.
Apparently, this didn't go down well with the lovers as they have swiftly reacted to the allegation.
Pokello, who is from Zimbabwe and has a shoe store in the South African country, isn't taking things with Theresa as she aggressively responded to the matter, regarding it as false and cheap publicity.
While releasing a picture where she was standing with Theresa and two others, Pokello asked, "Is this where u met and got impregnated? When I was standing on the stage with u love? B*tch please.
On his part, Elikem advised his fans not to heed to the rumours and allegations making the rounds on the matter, saying, "I love my wife. Period."
Theresa Onnen recently launched her label in Ghana and Elikem was fully involved in it.