Blame Poor Growth Of Nollywood To Lack Of Treaties--Ibinabo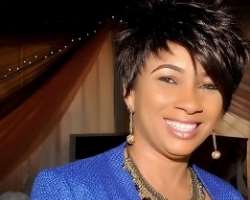 President of the Actors Guild of Nigeria, Ibinabo Fiberesima, has blamed the poor growth of Nollywood in the country to lack of treaties.
According to her, 'most of our leaders have not been able to understand what it is to be a leader.'
She noted that treaties ought to be signed so it would be on paper that foreigners are welcome here.
'Most other African countries have treaties and we don't have, yet we have a bigger film industry.'