Budding Comedian, Senator Vows To Disgrace Colleagues Recycling His Jokes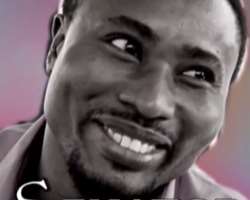 Nigerian's fastest rising comedian, Njoku Bethel otherwise known as Senator, has sent a warning message down the spines of his many colleagues in the Nigeria standup comedy industry to add reference or credits to their jokes while recycling or face serious embarrassment.
Conspicuously speaking, Senator did not point at anyone, rather to perceived colleagues he accused of recycling his creatively created jokes.
Adding that lack of being original and creative could actually be the bane behind joke recycling in the standup comedy industry, he said: "Even in the music industry, you hardly see musicians proudly remixing or performing songs of their colleagues at functions without due reference to the original owners.
However, he made emphasis with a show he featured alongside Nigerian's King of Comedy and ace comedian, Ali Baba: "He gave me a joke down the stage, and when I used it, he got the credit. To me, it never changed how humorous the joke was, as it cracked people's ribs. I use people's jokes, and when I do, I don't fail to reference."
"Some of us can't be busy creating, while some will be somewhere copying, twitting and recycling without proper reference. I see an act like that as illiteracy; in fact, this is 2014 and I will start embarrassing them now if they fail to change," he said.