Fast Rising Nollywood actress Mary Lazarus Releases Hot Photos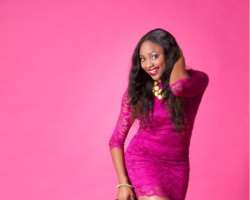 Fast rising actress Mary Lazarus has released new hot photos of her, she is becoming more beautiful by the day, guess she is adding more weight, for those who do not know Mary she is a Geography graduate of the University of Ibadan, Award winning Model and an Excellent Actress with a laugh that could break through any heart irrespective of how tough.
This beauty is extremely hardworking takes her job seriously and posseses an impeccable gift to interpret whatever role she will be given easily and is extremely unpredictable in her deliveries, without doubt she is definitely going to make her fans keep falling in deep love with her over and over again as they'll never get bored of seeing her on screen......
Mary has starred in many movies and soaps including; Super Story, This Life, Tinsel, Spider, Living In Lagos, Married But Living Single, Behind The Smile, Show Girls, Needle's Eye, Waiting Years, Blackberry Babes, Corporate maids, The Benjamins, Now We Are Married, and Shadows. She won the NMAA's Most Photogenic Female Type of the Year 2010.