Office Of The SSA On Power Decries Rate Of Vandalization In Uyo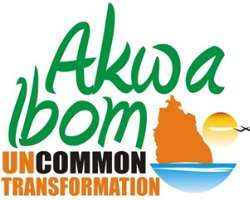 Although the Ibom power plant is on stream, efforts of Governor Godswill Akapbio to ensure uninterrupted power supply in Akwa Ibom state are being undermined by continued vandalization of power distribution infrastructures in the state.
During the monthly operational power sector stakeholders meeting held in the Office of the Senior Special Assistant to the Governor on Power, it was revealed that the highest rate of vandalization occurs in Uyo business unit.
The Business Manager of Uyo Business unit, Engr. Uduma Okala, who made this disclosure said that "over 110 distribution substations have been vandalized in Uyo Business unit"
He said "this includes illegal tampering with transformers, theft of transformer cables and associate components among others"
Engr. Itoro Enang, the Engineer assigned to Uyo Senatorial district stated that "recently some residents around St. Luke Hospital in Anua, water board, Itam and IBTC substation located along Nwaniba reported cases of vandalized substations"
He said "collaboration between the SSA's office and officials of PHEDC ensured that the vandalized substation components were replaced and power restored to the affected communities."
According to power sector stakeholders, the nonchalant attitude of Uyo residents is due to the status of Uyo as the capital city therefore majority of residents are indifferent about the protection of power infrastructure.
Meanwhile the Senior Special Assistant to the Governor on Power continues to call on residents to safeguard power infrastructure in their community. Report cases of vandalization to the police or contact the Office of the SSA to the Governor on Power through 08081134400 or visit www.akspower.com.