Bharti Airtel Selects Mahindra Comviva's Enterprise Communications Platform For 16 Markets Across Africa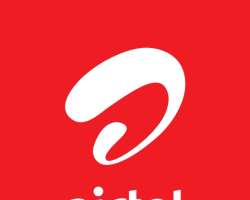 GSMA MWC, Barcelona, February 24, 2014: Mahindra Comviva, the global leader in providing mobility solutions, today announced that it has partnered with Bharti Airtel, a leading global telecommunications company with operations in 20 countries across Asia and Africa, to deploy its enterprise communications platform in 16 countries across Africa.
The enterprise communications platform will enable Airtel to provide a single platform that will empower 'Wireless Application Service Providers' (WASPs) in the region to address the messaging requirements of enterprise customers related to promotions, campaigns, contests or other similar services to mobile subscribers. Banks can send transaction information to their customers; similarly retailers can send promotional information to their customers. The platform, once deployed in the proposed countries, will enable the delivery of messages to the target segment over popular channels like SMS and USSD. This service will be rolled out in phases throughout Africa within the next six months.
Commenting on the partnership, Patrick Allainguillaume,Global Market Unit Head, Mahindra Comviva said, "We are excited to be partnering with Airtel to deliver our enterprise communications platform. This serves an opportunity for Wireless Application Service Providers in Africa to deliver targeted messages to mobile subscribers in the region, ensuring improved overall management of campaign delivery. This partnership underlines our focus on forging stronger relationship with Bharti Airtel, given our global experience and capability to deliver market-proven, carrier-grade solutions quickly and cost effectively."
Speaking on the partnership, Andre Beyers, Chief Marketing officer, Airtel Africa said, "We are delighted to partner with Mahindra Comviva in providing value added services to our ever growing mobile subscriber base in the continent. With this new enterprise communication platform we will be able to extend to our customers, a powerful medium for their communications and campaigns to be delivered to a wider audience. For this, we plan to tie-up with some of the most popular Wireless Application Service Providers in the region to reach out to mobile subscribers in the continent."
Mahindra Comviva's enterprise communications platform, powered by its Messaging Service Delivery Platform (MSDP) is a proven solution, handling close to 200 billion messages in a year. It enables operators to manage push and pull based services across various interfaces and handle varied forms of content from multiple enterprises and content providers with easy to use APIs. MSDP moves beyond delivery of traditional vanilla-SMS to incorporate USSD, WAP and MMS messaging, and content ranging from ringtones to images; and from video to games – handling both P2A and A2P messaging requirements. MSDP helps operators rapidly launch enterprises and content partner services and campaigns with comprehensive and unified APIs and intuitive persona based insights and single window for management, ensuring reduced TCO and enhancing revenues for the operator.
Mahindra Comviva and Tech Mahindra will be present at Hall No. 5, Stand 5G51 at GSMA Mobile World Congress, Barcelona 2014 from February 24-27, 2014.
About Bharti Airtel Limited
Bharti Airtel Limited is a leading integrated telecommunications company with operations in 20 countries across Asia and Africa. Headquartered in New Delhi, India, the company ranks amongst the top 4 mobile service providers globally in terms of subscribers. In India, the company's product offerings include 2G, 3G and 4G wireless services, mobile commerce, fixed line services, high speed DSL broadband, IPTV, DTH, enterprise services including national & international long distance services to carriers. In the rest of the geographies, it offers 2G, 3G wireless services and mobile commerce. Bharti Airtel had over 277 million customers across its operations at the end of September 2013. To know more please visit, www.airtel.com
About Mahindra Comviva
Mahindra Comviva is the global leader in providing mobility solutions. It's a subsidiary of Tech Mahindra and a part of the USD 16.7 billion Mahindra Group. With an extensive portfolio spanning mobile finance, content, infotainment, messaging and mobile data solutions, Mahindra Comviva enables service providers to enhance customer experience, rationalize costs and accelerate revenue growth. Its mobility solutions are deployed by over 130 mobile service providers and financial institutions in over 90 countries, transforming the lives of over a billion people across the world. For more information, please visit www.mahindracomviva.com