Launch of Kwibuka20- the 20th Commemoration of the 1994 Genocide against the Tutsis in Rwanda 20th February 2014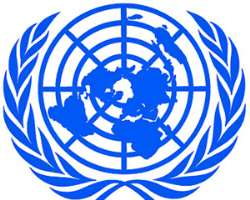 Launch of Kwibuka20- the 20th Commemoration of the 1994 Genocide against the Tutsis in Rwanda 20th February 2014
NAIROBI, Kenya, February 19, 2014/African Press Organization (APO)/ -- Launch of Kwibuka20- the 20th Commemoration of the 1994 Genocide against the Tutsis in Rwanda
Who The High Commissioner of the Republic of Rwanda Ms. Yamina KARITANYI
When Thursday 20th February, 2014 at 4.00pm
Where Rwanda High Commission, Limuru Road, Gigiri
This year marks the 20th anniversary of the genocide in Rwanda. More than 800,000 Tutsis and moderate Hutus were killed over a period of 100 days in 1994, starting on 7 April.
The Rwandan Government, working with the UK charity Aegis Trust, is leading a global commemorative campaign called "Kwibuka 20" ("Remember 20"): www.kwibuka.org. The campaign was officially launched in Kigali on 7 January 2014, kicking off a series of events leading up to the commemoration on 7 April. A flame of remembrance is touring through Rwanda between 7 January and 7 April, and Rwandan embassies around the world have been asked to organize national launches of "Kwibuka".
You are all invited to cover this event.