New Automotive Policy: Kia Motors to build Assembly Plant in Nigeria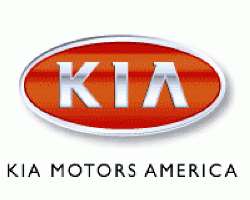 Kia Motors will begin the assembly of its vehicles in Nigeria soon as the South Korean firm has signed an agreement with Dana Motors Limited to set up the plant in the country.
This is coming about three months after the Federal Government announced a new auto policy, which raised the import duty on fully built cars from 22 per cent to 70 per cent, to discourage vehicle importation and encourage local production.
Dana said it sealed the vehicle assembly pact with the management of Kia on Tuesday, in a statement signed by its Marketing Manager, Mr. Kayode Adejumo.
This, it stressed, was also a way of showing its commitment to the development of the auto industry in the country.
It said the Dana management team was led to the agreement signing meeting by its Managing Director, Mr. Jacky Hathiramani.
The leader of the KMC official, Mr. Homer Kim, signed on behalf of the Korean car manufacturer, it added.
This, it said, was done 'in the presence of the Director of Policy and Planning, National Automotive Council, Mr. Luqman Mamudu' who represented the Director-General of NAC at the forum.
Hathiramani said Dana Motors would set a good example for others to follow in car assembling, with the state-of the-art-plant.
He also said that the project had been planned to have minimal adverse effect on the health and safety of the workers.
Hathiramani said, 'Dana Motors aims to surpass customers' expectations and with the growing population of Kia cars across Nigeria, there is a need to have a better support for maintenance by upgrading facility and investing in people.'
The Dana boss said the arrangement would lead to more jobs, skills acquisition and ultimately the production of cost effective vehicles.
He noted it would also 'promote the development of the automobile sector and drive the components parts requirement of international standard at competitive prices.'
Dana also commented on the new auto policy, which it noted as part of the agenda of President Goodluck Jonathan's Industrial Revolution Plan and the National Enterprise Development programme.
'The President's plan is commendable and fully supported by Dana Motors and Kia, as it is setting the stage for a new era of industrial, Micro, Small and Medium Enterprises development in the country,' it stated.
The NAC director at the event was said to have commended Dana Motors for taking a bold step to establish a motor vehicle assembly plant which would create significant good quality employment and a wide range of technologically advanced manufacturing opportunities.