Will you marry a call girl for any reason?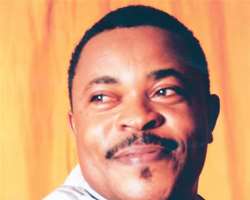 Victor and Juliet have been in a romantic relationship for two years. Unknown to Victor, his beloved Juliet is a call girl.
Although doctors have confirmed that Juliet is two months pregnant for him, the shock and betrayal of his discovery that the woman he has planned to spend the rest of his life with is a prostitute made him become evasive.
He bolted and disappeared into thin air, afraid of what his family may say when they finally find out that the woman loves isn't the decent girl made them believe.
As he sits in the darkness of the dingy hotel room he has rented, he ponders over his relationship with Juliet-how could he have been blinded with love that he refused to listen to the repeated warnings from Charles, his best friend, that his girlfriend bore resemblance to a prostitute he once shared a night of passion with while serving in Zamfara State.
How could he face his friends, colleagues and family members he had told of his wedding plans? To worsen his dilemma, he is still in love with Juliet.
Should he go ahead, marry Juliet and live with the stigma or should he remain in hiding and forsake Juliet and the unborn baby?
What will you do if you were in his shoes? And if you are a member of his family, will you encourage him to marry the girl knowing she is a prostitute?
Marry her of course— Victor Osuagwu, Actor
Whether she's a call girl or prostitute right now doesn't count anymore. There are other things that should be given great attention now. And the first one is that he's in love with the lady in question. Secondly, this same lady is pregnant for him which means she's fruitful enough to bear children.
The third one is that this woman is equally willing to begin a new life, if not she won't tell him about the pregnancy. So, there's no big deal. I want him to come out from his hiding place and boldly take his beloved to the altar.
Right now, the woman we're talking about needs plenty of attention so that she can feel loved, which will also help to rehabilitate her.
As for the stigma, that one will only last for a short while and people will forget all about it as long as she's really willing to come out of her old life.
Even the heavens will rejoice with the young man for restoring one soul. Most people who turn a new leaf like this woman we're talking about are more determined to make a difference than those who call themselves saints. I can assure you that the possibility that she'll go back to her old life is very thin. My advice for this young man whether as a friend or brother is that he should be bold enough to take this woman as his wife if he's really in love with her.
She can always have a new life — Rose Okafor, Model
The fact that she's a call girl today doesn't mean she can never be a better human being tomorrow if she's given the opportunity. It will be amazing to know what value she could add to humanity if she's given a new orientation in life. If my brother is in love with a call girl and is willing to marry her, then I'll not stop him from marrying her because it's his life, happiness and future.
Whether my parents, me or any other person is happy about it or not, is not important here. What matters most is that he's happy. So he should come out from his hiding and go ahead to marry his beloved.
Certify her medically okay and marry her — Scott Robert, Actor
I'll not hesitate to marry her, especially if I'm still in love with her and can't get her off my head.
I want you to understand that not many women enjoy going into prostitution. Most of them are in it because of one need or another. Yes, many people may say that they should have found something else to do but they may have tried other things which failed.
I want to advise this man we're talking about to go ahead and marry his beloved, despite the fact that she's a call girl because if I were in his shoes, I'll do same.
I'll take her to the hospital for medical check ups and marry her. Don't you think that the reason she's keeping the pregnancy is because she loves me as well? Again, if she wasn't determined to leave the streets, she'll not be thinking of having a baby.
Marry her, simple— Ngozi Philips, Student
One thing people fail to realise is that many prostitutes are willing to have a new life, only if they have the opportunity. Let me ask you one question, how many women with good jobs can go into prostitution? Do you think it's easy to do prostitution? Call girls are women with big hearts and not too many people can do it.If he's my brother, I won't stop him from marrying this lady, simple.
It may be difficult for me — Guy P, Musician
Men! This one tough …o! If the girl still dey prostitute, how I wan believe say na me give am the belle? But on a more serious note, it will be difficult for me to marry a call girl for so many reasons, one of them being that most call girls find it difficult to leave the business because they consider it lucrative. She could have found something else to do. Why did she have to choose trading her body for money?
On the contrary, if she has resigned this profession, only for me to discover she was in it, but she's ready to spend the rest of her life with me, then I'll marry her if I love her. Because every one of us has a past.
Story by nollywoodgists.com