Psquare, MI, Banky, Others Condemn Jos Crisis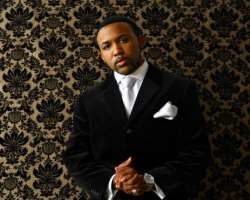 A host of musicians and entertainers have gone on social networking site Twitter to condemn in strong terms the security crisis rocking Jos, Plateau state.
The crisis which over the years has become a recurring decimal in the city of Jos is far from solved. Not after more than 500 were killed again over the weekend in what appeared a sequel to an equally bloody incident in January 2010.
Singer Banky W wrote on his official twitter page: 'Damn it all. I'm speechless and in shock at the evil that men can do. Hundreds dead, mostly women and children. Human lives!!
Peter Okoye of Psquare wrote; ''God please help my people and stop the crisis in Jos plateau state……for Christ sake this is where we grew''.
Chocolate city rapper Ice Prince Zamani who is a native of the troubled state also wrote on his official twitter page ; ''A corpse may seem like a log of wood until that of your relation is being carried.''
Singer Djinee who last week fell victim to armed robbers shared an email address on his Twitter page, encouraging his followers to send in pictures they have of the Jos incident. ''I don't know if this'll work but it's one of the many steps being taken by Nigerians to see that this doesn't happen again or spread to other states''.
Bestselling rapper MI also took time out to express his sadness at the Jos killings saying; ''As the pictures from Jos come out… Our voices rise!!! Let's have a forum about what the youth can do right now on twitter!!!''.
It will be recalled that the city of Jos in Plateau state has been an arena for sectarian and political unrest for a long time; it is frightening that the appetite for blood-letting is increasing each year from 2004, 2008 and the most recent occurrence.
Jos is home to top Nigerian artistes like Psquare, Ice Prince Zamani , M.I and younger brother Jesse Jagz. But it's not only artistes with strong links to Jos that are complaining and seeking ways to stop the violence. Singer Etcetera released a single last month titled 'Ring the alarm'. He says the song is dedicated to victims of the Jos violence. 'How many more will have to die?' Etcetera asks on the song, which is getting many thinking and making some uncomfortable.
Rooftop MCs, Sound Sultan, 2face Idibia (who also has links to Jos) and others are also hurting over the Jos situation; keen to be of help and rally colleauges to 'do something positive'.
Story by nollywoodgists.com/Anifowose George