NAICOM, NLC, to set up committee on insurance policy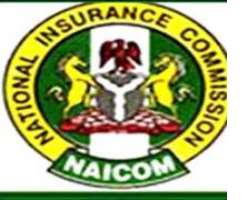 The National Insurance Commission and the Nigeria Labour Congress have agreed to set up a committee to drive the implementation of a compulsory Group Life Insurance Policy for workers.
This was contained in a statement signed by the Corporate Affairs, NAICOM, Mr Salami Rasaq, Head, made available to the News Agency of Nigeria on Thursday in Lagos.
The statement said the agreement was the outcome of a NAICOM management working visit to the NLC office, Abuja, where it met with labour leaders.
According to the statement, the agreement was part of the commission's efforts to deepen insurance penetration in the country, as well as provide adequate protection for workers.
'One of the cardinal functions of the commission is the protection of existing and prospective insurance policy holders in the country.
'There are many benefits inherent in the consumption of compulsory Group Life Insurance under the Pension Reform Act of 2004.
'NLC should ensure its members, especially those at the state and local government levels, are adequately insured by their employers,' it said. NAN