AM NOT A WAYWARD PERSON--Chelsea Edogun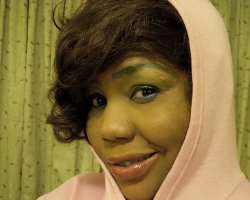 King Wasiu Ayinde Marshall links up with Olamide baddoo for his new record. The "King Of Fuji" recruits Olamide after his impressive remake of Anifowoshe which was off Olamide's latest project, Baddest Guy Ever Liveth.
We look forward to this record and hopefully it's the typical Wasiu Ayinde music and not new school.
The Fuji legend also striked the popular Gunman Pose