UNAMID's Head meets Darfuri armed movements in Kampala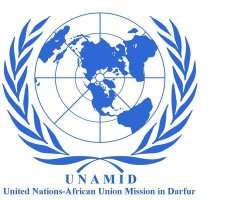 UNAMID's Head meets Darfuri armed movements in Kampala
KAMPALA, Uganda, February 12, 2014/African Press Organization (APO)/ -- The African Union-United Nations Joint Special Representative/Joint Chief Mediator, Mohamed Ibn Chambas, met in Kampala with the leadership of the Darfuri non-signatory movements during a three-day visit to the country which began on 10 February.
The Joint Chief Mediator met with the leaders of the non-signatory movements Sudan Liberation Army/Abdul Wahid (SLA/AW), Sudan Liberation Army / Minni Minawi (SLA/MM) and the Justice and Equality Movement / Gibril Ibrahim (JEM/Gibril) to follow-up on the outcomes of the technical workshop on peace and security in Darfur held in Addis Ababa, Ethiopia, in December2013.
"I am encouraged by my discussions with the movements and their positive but cautious consideration of the Government's calls for reconciliation and national dialogue. As the Mediation we will engage with all the parties to turn these hopeful signs into concrete steps towards peace for Darfur and Sudan," Mr. Chambas said.