COREY HAIM'S DEATH LINKED TO DRUG RING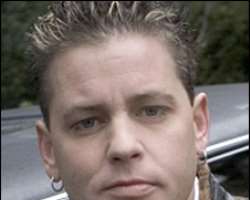 Corey Haim was best known for starring in The Lost Boys
Actor Corey Haim's death is being linked to a major drug ring which has been illegally obtaining prescription drugs, US police have said.
California Attorney General Jerry Brown said the star's name was discovered on records during an investigation into the illegal activity.
He said that the problem of drug abuse was being "increasingly linked to criminal organisations".
But the Los Angeles County coroner has not yet determined what killed him.
The Lost Boys actor died at a California hospital on Wednesday.
"Corey Haim's death is yet another tragedy linked to the growing problem of prescription drug abuse," Mr Brown said.
"This problem is increasingly linked to criminal organisations, like the illegal and massive prescription drug ring under investigation."
Assistant chief coroner Ed Winter said four prescription drug bottles bearing the actor's name were found in the apartment where he collapsed, but all those drugs had been provided by a doctor who had been treating the actor.
Mr Winter also said he was "surprised" that Jerry Brown would "come out and give a cause of death".
In a later interview Brown said that he did not know what had killed the actor.
Haim's agent, Mark Heaslip, said his client's medications had been prescribed to him.
"I don't think Corey overdosed, not at all," he said.
Plans are under way to hold a public memorial for Haim, who died aged 38, in LA.
The actor is expected to be buried at a private funeral in his native Canada.