3 Nigerians Make Forbes List Of 10 Most Powerful Men In Africa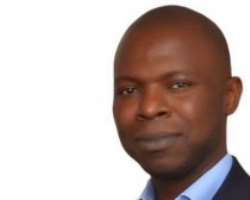 West African nation, Nigeria, has 3 of the most powerful men in Africa.
According to Forbes Magazine's list of the 10 Most Powerful Men in Africa, Simdul Shagaya, the Founder of eCommerce platforms, Konga.com and Dealdey.com, Chinedu Echeruo who owns hopstop.com and Tripology.com, and Kola Karim of Shoreline Energy International, are among the leading men in Africa. They occupy the top 3 spots.
The list also features 2 Tanzanians, an Ugandan, a Cameroonian, Zimbawean, and two Ghanaians, including the Late Ghanaian BBC Presenter, Komla Dumor, whose wake keeping ceremony held over the weekend.
Check out the full list below.
1. Simdul Shagaya: Tech Entrepreneur and Founder of Konga.com and DealDey.com (pictured right)
2. Chinedu Echeruo: Tech Entrepreneur & Founder of Hopstop.com and Tripology.com (pictured left)
3. Kola Karim, Nigeria, Group Managing Director and Chief Executive Officer of Shoreline Energy International.
4. January Makamba, Tanzania, Deputy Minister of Communication, Science & Technology and Member of Parliament
5. Ashish Thakkar, Uganda, Founder and Managing Director of Mara Group, Mara Foundation and Mara Online
6. Mamadou Toure, Cameroon, Founder and Executive Director of Africa 2.0
7. Amadou Mahtar Ba, Senegal, Founder and Chief Executive Officer of the African Media Initiative
8. Ben Magara, Zimbabwe, Chief Executive Officer and Director of Lonmin
9. Komla Dumor, Ghana, Lead Presenter on 'Focus On Africa' and BBC World News' European morning segment
10. Mohammed Dewji, Tanzania, Group Chief Executive Officer of Mohammed Enterprises Tanzania Limited