Pharrell Williams Taking His Grammy Funky Park Ranger HAT Everywhere!!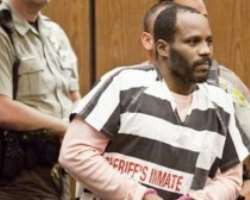 Pharrell Williams' funky old hat was the buzz at this year's Grammy Awards and now, the music producer and singer is taking his old school style out on the streets.
The Happy singer is slowly but surely making his gigantic brown mountain hat his trademark fashion statement. The 40 year old has been spotted more than twice with his old friend outside the Grammys. He was seen wearing his infamous headpiece while on a photo shoot in Los Angeles on Wednesday [Jan. 29].
The star paired his large fedora with a grey sweatshirt from his clothing line, Billionaire Boy's Club, alongside gold chains, jeans and a pair of rugged boots. He reportedly made the look appear quite natural as he talked with various people on set of the shoot.
After wearing the now infamous bold hat to the Grammys, which was designed by Vivienne Westwood, the singer caused quite the sensation on Twitter; when the restaurant chain Arby's got in on the action by suggesting the singer stole the fast food joint's signature logo - on his hat. 'Hey @Pharrell, can we have our hat back,' the official Arby's Twitter account posted during the show.
Pharrell jokingly replied, 'Y'all tryna start a roast beef?'
In other photos, the Get Lucky singer dons a different hat but that is still in the vein of a park ranger or a Canadian Mountie but added sunglasses, a bandana around his neck, striped shirt and a leather accessory at his waist. In yet another look for the photo shoot, Pharrell finally changes up his headgear style with a Panama hat around his neck, yellow shorts and a pair of animal print construction boots.
Hey Guys! Would you rock Pharrell's old papa hat too? Hit us!