Lagos begins issuance of electronic Certificate of Occupancy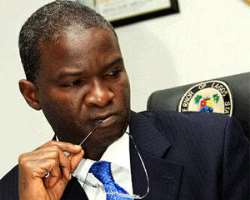 Lagos State Government on Friday recorded a milestone in land administration in the country by pioneering the issuance of electronic land titles.
Governor Babatunde Fashola launched the new electronic Certificate of Occupancy in Ikeja, Lagos, presented the e-documents to55 property owners.
According to the governor, the migration from the paper title to electronic C of O is a response to the problem of counterfeiting.
At a brief ceremony to officially kick start the new programme, Fashola said the illegal printing of the 'Yellow Paper' has affected the reliability of the C of O as a legal title to property in the state.
'This new electronic document is more secure as it is designed to eliminate cloning and issuance of documents that are not genuine, he said.
'Those issued with this e-C of O can be sure they have bought land rather than law suits. The new document guarantees safety of properties.'
Fashola assured that the government would ensure speedy issuance of the new document to clear the backlog of applications.
He disclosed that holders of the 'Yellow paper' would soon be required to turn in their old document to obtain the electronic one.
Speaking, the Permanent Secretary, Lands Bureau, Mr Hakeem Muri-Okunola, said the issuance was faster and that applicants who fulfil all necessary conditions will get their document within 45 days.
On why property owners in government land schemes were first to be considered, Muri-Okunola explained that it was administrative efficiency.
'We are focusing on properties in government's plans because we are just starting; very soon, we will extend it to private purchasers of land as well,'' he said.
A beneficiary, Mrs Abimbola Akinyemi, lauded the initiative which she said would put the minds of property owners at rest.
'I feel so great getting this document and I want to commend the government for the idea.
'With this e-C of 0, property owners can now feel safe with their properties as it has eliminated the many problems with the old paper document.
'I applied online and within a short time, here I am with the document. This is unbelievable and it is really commendable,'' she said.