KCee..The Limpopo King Turns Oil Magnet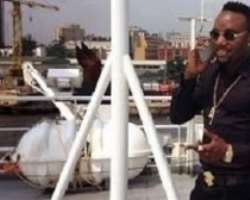 This is surely good times for Kingsley Okonkwo, the one who is popularly known as 'KCee the Limpopo King', as he seems to have veered into the oil and gas industry.
The talented singer whose current single, 'Pull Over' is currently tearing the charts in the country, is the Vice President of Five Star Music, a label he runs with his elder brother, showed pictures of the new oil vessels he has acquired for the take-off of Five Star Oil and Gas Company.
The former member of music group, KC-Presh, has always told anyone who cares to listen that he has plans to diversify into other businesses and the oil business is just one aspect of the diversification.
http://www.nigstars.com/wp-content/uploads/2014/01/g4b6.jpg
KCee shared photos from the oil vessel with the caption 'Dreams to come true.'
We say congratulations KCee.