'There Is Nothing Wrong In Smoking **..*' - Jesse Jagz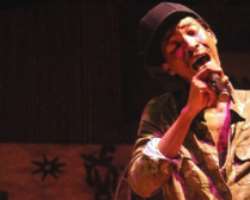 Talented music producer and musician, Jesse Abaga also known as Jesse Jagz has come out to clear doubts in the minds of those who have been guessing if he is always high on something, by saying that he smokes Indian Hemp, alias Igbo, and that he has no apologies for that as the weed gives him sensational feelings and inspiration.
The Jos, Plateau State, Nigeria born brother of rapper MI, while answering questions from a newshound, Jesse Jagz who has been promoting the smoking of weed in his videos, said;
'I do not see anything wrong with weed; just the same way I do not see anything wrong with money or women. I just think anything done in excess is bad.
'However, if I have never married before, I cannot say anything about marriage whether it is right or wrong. It is about someone else's life.
'If you really listen to the truth in my music, you will not have a problem with the marijuana in my music.'
Okay Jesse Jagz, we have heard. Just pass me the ganja man!