South Sudan: Attacks on MSF health facilities obstruct aid efforts / Assault on Malakal compound is second looting of an MSF facility in one week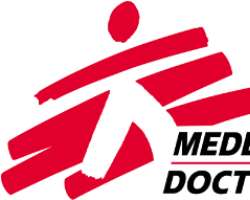 South Sudan: Attacks on MSF health facilities obstruct aid efforts / Assault on Malakal compound is second looting of an MSF facility in one week
JUBA, South Sudan, January 17, 2014/African Press Organization (APO)/ -- Thousands of people are at risk of being left without desperately needed medical care after the international medical organisation Médecins Sans Frontières/Doctors Without Borders (MSF) was forced to suspend activities in Malakal, South Sudan, following the looting of MSF compounds.
"Armed men entered the MSF compound in Malakal twice yesterday, where they looted and physically threatened the team," says Arjan Hehenkamp, MSF's general director. MSF condemns in the strongest possible terms the incident in Malakal, Upper Nile state, which comes barely a week after the looting of another MSF facility in Bentiu, capital of Unity state.
"These acts are totally unacceptable and seriously compromise MSF operations," says Hehenkamp. "The security of humanitarian aid workers has to be respected. We have no choice today but to suspend temporarily our activities in Malakal hospital. This leaves thousands of people without much needed surgical and general healthcare – a matter which is of huge concern to us."
After widespread attacks and looting in the town yesterday , the hospital in Malakal received more than 80 wounded, while large numbers of people have gathered at the hospital with their belongings in search of refuge. Hundreds of people are reported to have fled the town due to the increasing insecurity.
Intense fighting in the area has seen the number of displaced people seeking shelter at a UN base in Malakal double in the past four days to an estimated 20,000. The violence has prevented MSF teams from continuing to provide them with medical assistance, while a much needed vaccination campaign planned for 13 January had to be cancelled.
After heavy fighting broke out in Malakal on 13 January, MSF's emergency teams treated more than 130 patients with gunshot wounds in Malakal and Nasir.
"Our concern is that there could be many more wounded people who are unable to access medical care," says Raphael Gorgeu, MSF's head of mission in South Sudan.
MSF has been working in the Malakal region since 2002. Prior to the conflict, MSF teams provided the local community with treatment for the neglected disease kala azar and provided assistance to refugees from neighbouring Sudan.
After the outbreak of hostilities in December, MSF reinforced its team in Malakal with a focus on providing surgical and post-operative care for wounded patients at the hospital, and general healthcare for displaced people who had sought refuge in the UN base in the town.
MSF calls on all parties to the conflict to respect the integrity of its health facilities and to allow patients to access medical care irrespective of their origin and ethnicity.